China bears are shorting yuan proxies, as risks of central bank intervention loom large with the currency edging toward its decade-low again.
"I can't help but be bearish on the Aussie, which is the most liquid proxy to express China risks," said Stephen Innes, head of trading for the Asia Pacific at Oanda Corp. in Singapore. If needed, "the PBOC can be merciless and jack up interest rates to outrageous levels. While the proxies will follow the yuan stronger in that case, they will not do so with the same vigour and allow a more comfortable exit if you decide to cut and run."
Bloomberg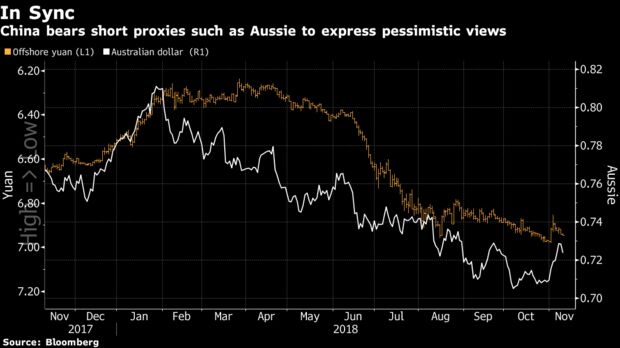 This article is for general information purposes only. It is not investment advice or a solution to buy or sell securities. Opinions are the authors; not necessarily that of OANDA Corporation or any of its affiliates, subsidiaries, officers or directors. Leveraged trading is high risk and not suitable for all. You could lose all of your deposited funds.